July 4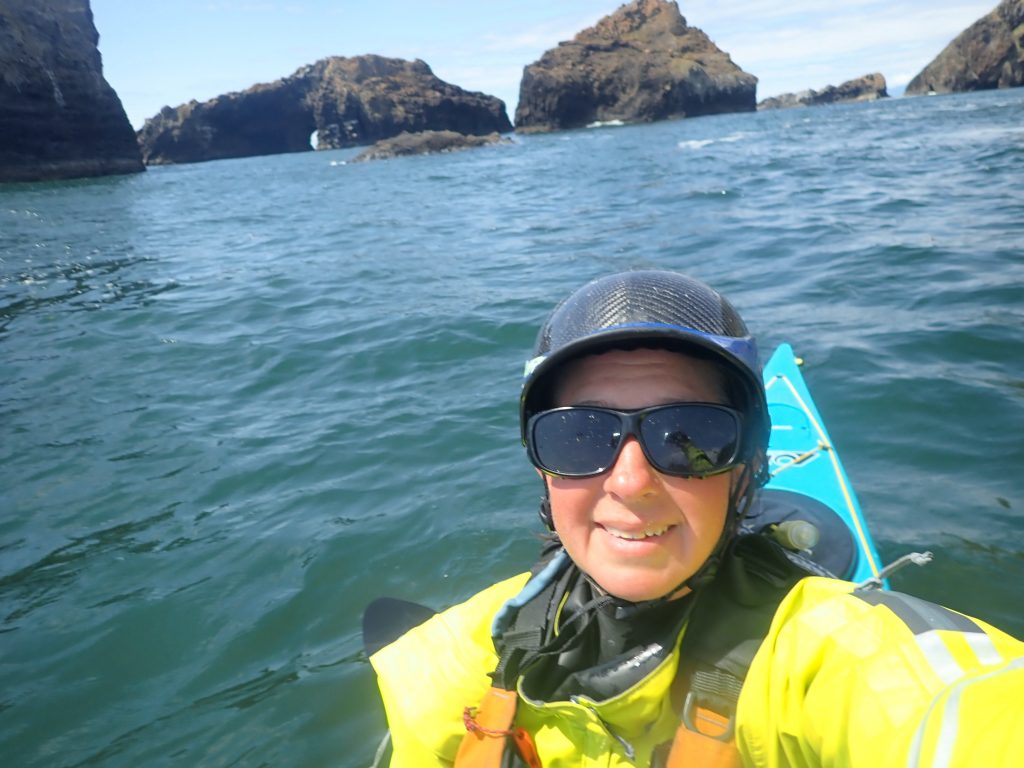 So, I rounded Cascade Head a day early yesterday. "A day early" only means anything because my mom planned to pick me up here tomorrow for the first of three Mom-sponsored Airbnb stays this month – a bed, a shower, laundry, meals I don't cook that I didn't dehydrate a month ago… I suppose a purist wouldn't approve, but I'll take it! We got the timing wrong several months ago when Mom decided where and when to get the Airbnbs, so they're a week behind me. Which means since I'm here a day early, Mom's checking in and turning right around to drive 100 miles south to scoop me up. Best mom ever!!
On the ride home, Mom asked what about this has been what I expected, and what has been different. It's a hard question because I'm not quite sure what I expected. One of the things I told her is that I've been surprised how often I've been around people. I expected a lot more isolated beaches until Southern California.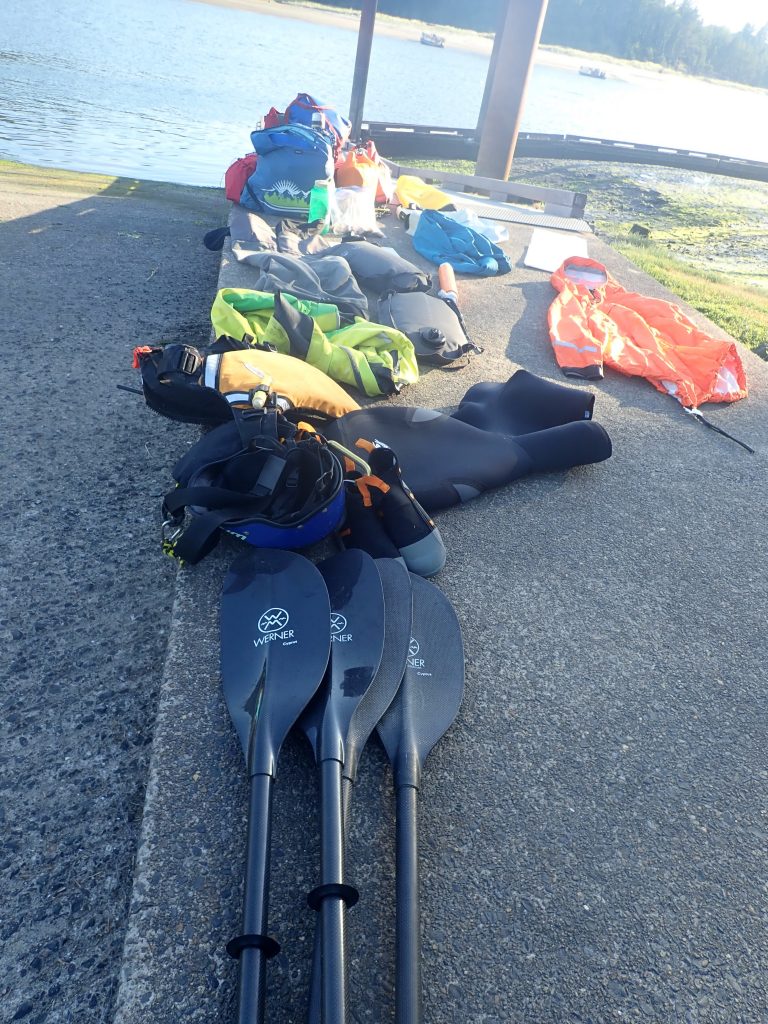 One of the side effects of that is that I'm getting to witness a slice of coastal Americana. Mostly folks on vacation, but also people who live along the coast. I've met Native folk and white folk who live on the reservations in northern Washington. I've met folk backpacking along the pacific crest trail in Olympic National Park, and people tenting and in RV parks right on the beach. I've met folk running campgrounds, marinas, gift shops, marina gas stations… I've met people who walk the various beaches every day, often with their dogs. A black lab named Willow whose the dog of a lifetime for Jean who must be in her 80s, a dog that's ecstatic every evening when his human in Willapa Bay hits golf balls along the beach for him to chase, Tink who helps her human manage a gift shop and despite being a small dog thinks she's a mighty adventurer when she gets to go to the beach, a big goofy dog who's scared of the campfire but loves relaxing next to it with his humans and even more loves jumping in the hammock with both of them. I love the creative, massive construction projects the beach inspires – driftwood forts, a not-quite-water hole 4 feet by 10 feet and 3 feet deep deliberately dug just to the water level and no deeper, sandcastles and the requisite sandcastle-smashing. People walking along the beach, clamming, horseback riding, surfing, hang gliding, drinking beer, watching the beach… Folk checking out and documenting the constant erosion of the beach and folk valiantly trying to stop the erosion. People who've been visiting the same beach since they were children, retired folk who've been visiting the area since they were children but just discovered their new favorite beach and are utterly delighted with it, and folk from across the country taking their family on an epic road trip to see the Pacific. A firefighter originally from Norway who lives off the grid. A woman whose Swedish relatives outside of Portland stopped speaking German in World War Two after their Japanese neighbors were taken to internment camps, and whose church paid the taxes on their neighbors' farms while they were in the camps so they became some of the very few who were able to come home.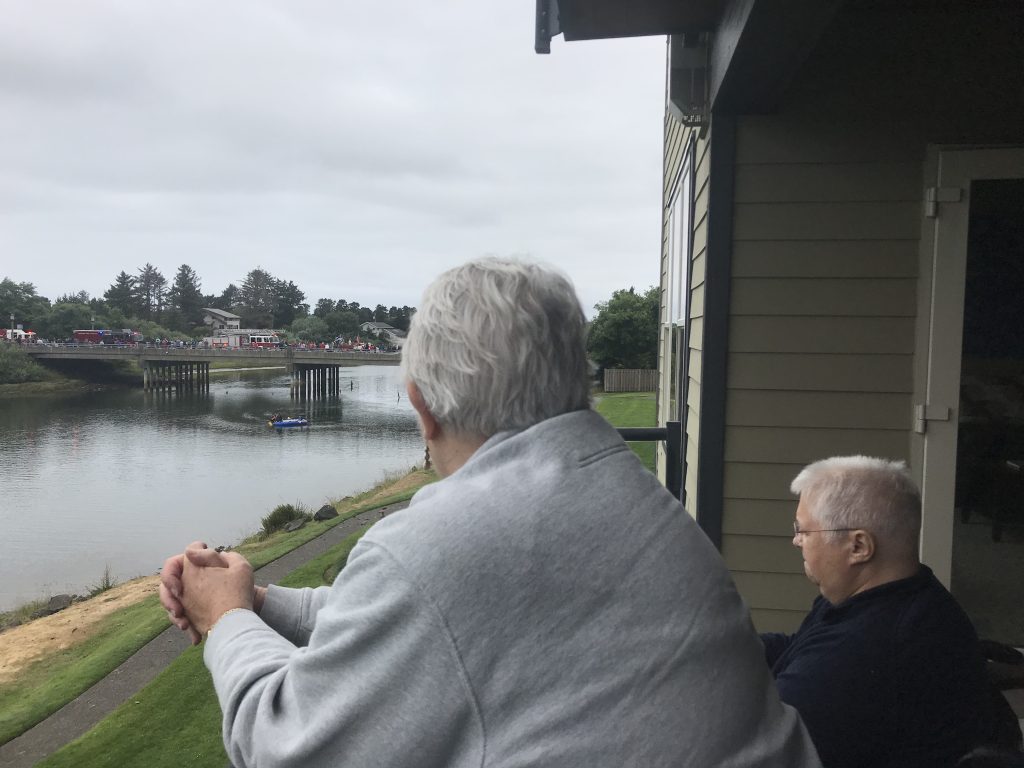 I didn't expect to encounter this cross-section of coastal life. I've been fascinated by it. The fascination has slowly – except rather quickly as I'm only 3 weeks in – begun to change to this funny sense of feeling so lucky to meet so many people and learn a piece of their lives and histories and stories. I feel like there's a certain reverence these stories require.
All this was unexpected. A few people told me that the best and most memorable part of the trip would be the people I met along the way – and to stay open to that. I believed them. But I also didn't understand how this happens. So I planned the paddling part. The expedition part. And was much more focused on what I might see than who I might meet.
I consider myself lucky to get to see the headlands and sea stacks and whales and birds and beaches and coastline that I'm paddling. To paddle these waters. And I'm so lucky to get to meet all these people along the way.
I'm lucky to get to see a slice of this country in unexpected ways.
So I'm glad I rounded Cascade Head a day "early." And that Mom came to pick me up a day early. And that I got to spend 4th of July with family, soaking in a small town parade (and the young folk who watched from kayaks) and watching fireworks from the balcony. It's the epitome of Americana.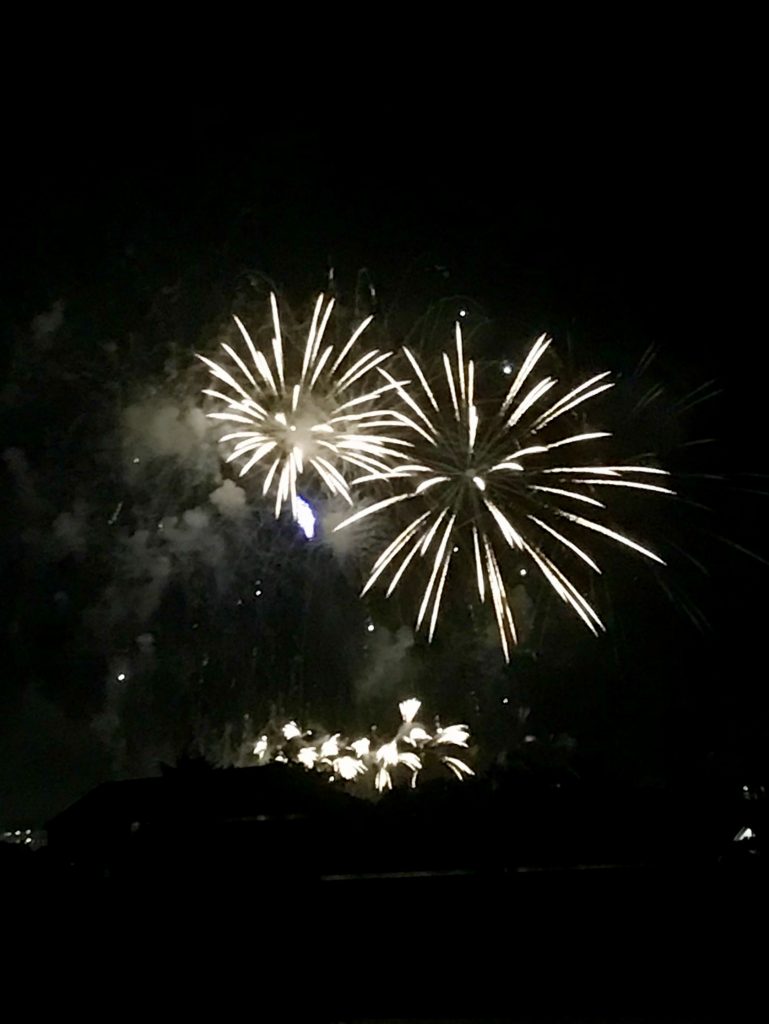 Post-Expedition Thoughts
July 4 became sort of a touchstone for me. The people I met along the way became such a big part of this expedition. I'd been told to stay open to that, to make room for it. My mom's question, during small town July 4 celebrations, helped me to see how it was happening.
It was really special.