We zijn verheugd om aan te kondigen dat we zijn gaan samenwerken met de opkomende YouTuber, The Paddlin' Dutchman (echte naam Lex van den Berg). Dit om zo de meer toegankelijke kant van de sport voor een breder publiek te belichten en de reis om 'ervaren' peddelsport enthousiasteling te worden te laten zien!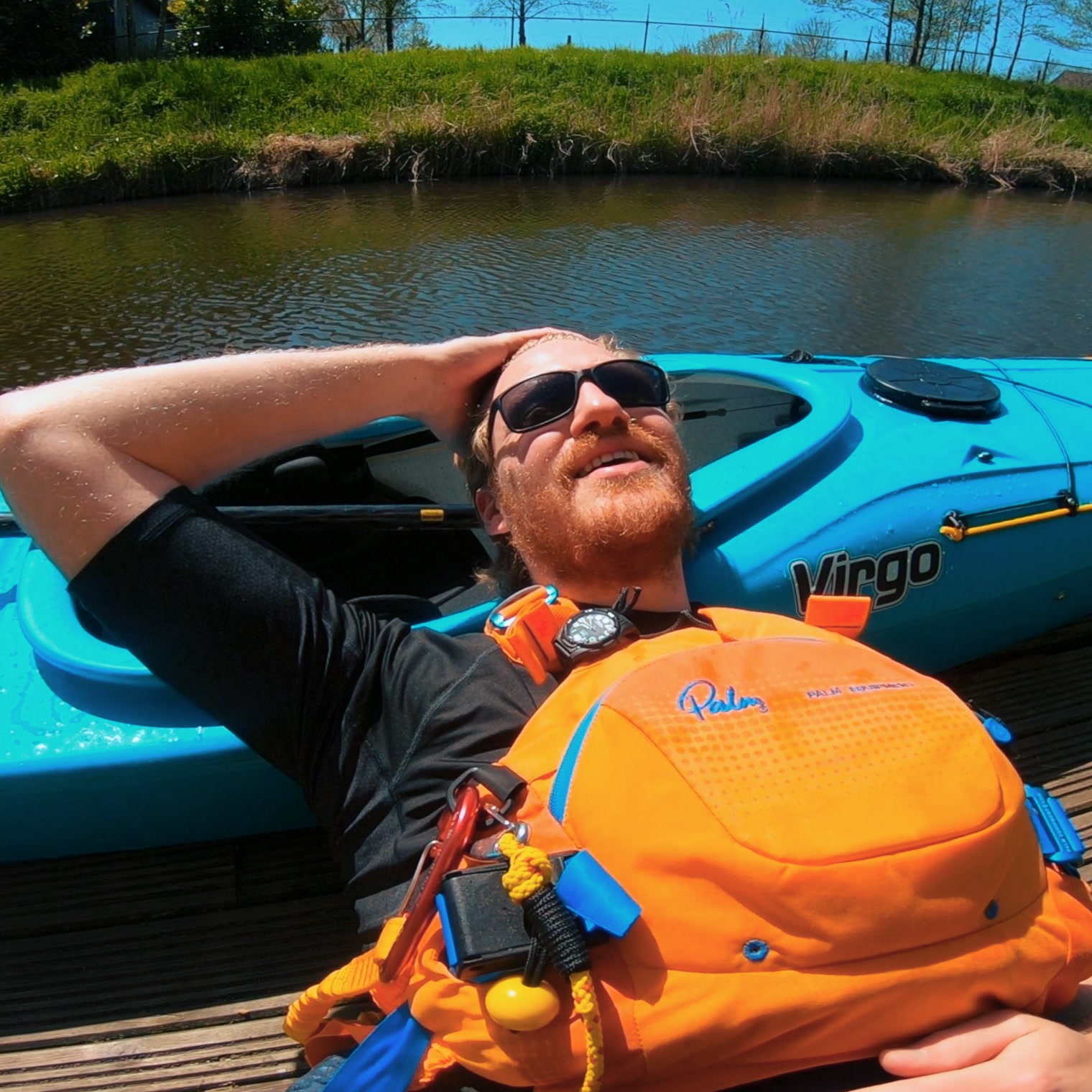 Lex, hallo! Vertel eens iets over jezelf…
Samen met mijn vrouw en kinderen (7, 5 en 3 jaar) woon ik in Nederland, waar ik 33 jaar geleden ben geboren en getogen. Als ik niet aan het kajakken ben of video's over kajakken maak, ontwerp en maak ik videogames. Ik werk al ruim 12 jaar in de game-industrie als Game Designer en Creative Lead en maak games die een positieve impact hebben op mens en maatschappij. Als ik tijd over hebgeniet ik van alles met het label "nerdy" (van bordspellen tot Star Wars), knutselen, kamperen en muziek maken.
Kun je ons vertellen wanneer je voor het eerst een peddel oppakte en 'The Paddlin' Dutchman' werd? Wat inspireerde je?
Ik herinner me de eerste keer dat ik een peddel oppakte nog heel goed. Het was acht jaar geleden tijdens een vakantie in Argentinië. Mijn vrouw en ik voeren een tandem op een prachtig meer omringd door bergen. Ik kon het varen de rest van de vakantie niet meer loslaten. Zodra we thuis kwamen meldde ik me aan bij een plaatselijke kanovereniging. Helaas – nou ja, het is maar hoe je het bekijkt denk ik – werd kort daarna ons eerste kindje geboren. Door alles wat daarbij komt kijken en "het leven" verloor ik het kajakken uit het oog. Ineens is het zes jaar later en hebben we drie kinderen. Ik had mijn gezondheid echt verwaarloosd en wilde mijn leven veranderen en actiever worden. En ik voelde direct dat kajakken mij daarbij zou helpen! Ik heb me toen gelijk ingeschreven voor een beginnerscursus. De Paddlin' Dutchman begon vooral om mezelf verantwoordelijk te houden. Wat ik niet had verwacht, is dat ik al snel helemaal verliefd zou worden op het kajakken. Het is zoveel meer geworden dan alleen maar sporten. Het is uitgegroeid tot een groot deel van mijn leven, en ik zou niet meer zonder kunnen!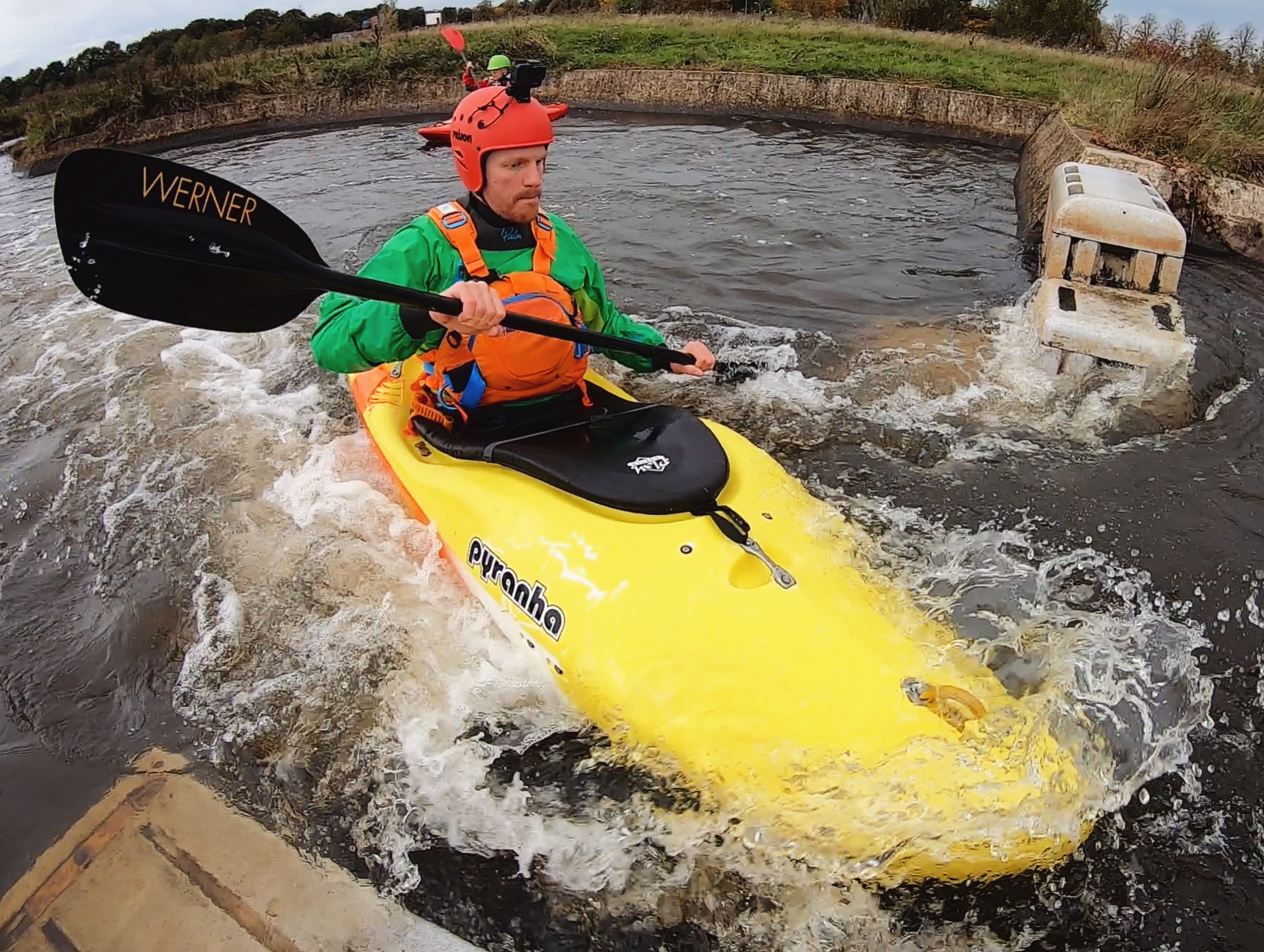 Waar heb je ontdekt waar en hoe je kon beginnen?
Ik ben altijd een grote fan geweest van "introductiecursussen". Ik heb veel introductiecursussen gedaan, van boogschieten tot klimmen. Het is een geweldige manier om iets nieuws te ervaren en te ontdekken of je het ook echt leuk vindt. Het is daarnaast een geweldige manier om nieuwe mensen te ontmoeten in dezelfde fase als jij. Het voelde dan ook heel logisch om te beginnen door een introductiecursus te volgen. Een zoekopdracht later had ik een cursus geboekt bij onze plaatselijke kanovereniging KV Waterwolf. Ze hielpen me met alles wat ik nodig had en leerden me de basis. Na de cursus ben ik lid geworden en nooit meer weggegaan! 
Hoe snel heb je je eigen uitrusting gekocht en waar heb je die vandaan? Waarom heb je de spullen gekozen die je hebt gekocht?
Eerlijk? Waarschijnlijk te snel. Mensen die mij een beetje kennen weten dat ik nu eenmaal van spullen hou. Ik ben wat je noemt een echte "gear head" en dus heb ik altijd graag mijn eigen spullen. Maar dit betekende wel dat toen ik begon ik concessies moest doen vanwege de kosten. Ik heb meteen geïnvesteerd in een goed zwemvest, maar het overgrote deel van mijn uitrusting is al meerdere malen vervangen. Het kost ook tijd om erachter te komen wat je wilt, nodig hebt en leuk vindt. Soms kost dat een paar pogingen, dat is nu eenmaal hoe het gaat. Ik zou mensen daarom ook altijd aanmoedigen om open te staan voor nieuwe dingen ​​en af ​​en toe te experimenteren met een andere uitrusting!
Mijn spullen haal ik eigenlijk altijd bij Kanocentrum Arjan Bloem, een begrip hier in Nederland. Zijn winkel is als een gigantische snoepwinkel! En ook al heb ik alle gangpaden al duizend keer gezien, ik kan er nog steeds uren doorbrengen!
Wat waren je ambities in het begin en hoe zijn deze bijgesteld naarmate je serieuzer werd over het kajakken?
D ambities toen en nu liggen mijlenver uit elkaar! Zoals ik al eerder aanhaalde, begon ik met kajakken om gezonder te worden. Maar eigenlijk veranderde dat al zodra ik het water raakte. Ik werd verliefd op het gevoel van vrijheid, het ontdekken, de techniek die erbij komt kijken en het één zijn met water en natuur. Vanaf het moment dat ik wat vaardigheden begon te ontwikkelen en nieuwe technieken leerde, wilde ik eigenlijk alleen nog maar meer leren en nog beter worden. Ik merkte dat het leren van nieuwe vaardigheden en technieken me hielp om zelfverzekerder en comfortabeler in mijn boot te zitten. Hierdoor ging ik zelfs nog meer van het peddelen genieten! Dat was iets wat ik met anderen wilde delen. Ik wilde andere peddelaars ook die vaardigheden leren om hen te helpen meer zelfvertrouwen te krijgen! En dus probeer ik terwijl ik zelf groei en leer, dat door te geven aan anderen.
Op welke prestatie ben je tot nu toe het meest trots? Wat heeft je geholpen bij het leren?
Zonder twijfel het leren eskimoteren en het maken van mijn eerste "combat roll". Leren eskimoteren gaf me zo'n vertrouwensboost. Het heeft me echt geholpen om me meer op mijn gemak te voelen om nieuwe dingen te proberen en mezelf te pushen, vooral op wildwater.
Aan de andere kant was leren eskimoteren een heel andere ervaring. Het kwartje wilde gewoon niet vallen. Tijdens mijn eerste paar sessies had ik niet het gevoel dat ik vooruitgang boekte. Ik snapte er gewoon niets van! Nadat de lessen waren afgelopenkon ik nog steeds niet eskimoteren en bleef ik met een hoop frustratie achter… Maar ik moest en zou het onder de knie krijgen. Dus in plaats van wachten op nieuwe lessen nam ik het heft in eigen handen. Ik vroeg op een middag een vriend (en wildwater instructeur) om me te helpen. Het begon waar ik was gebleven, maar binnen het uur was ik aan het rollen! Uiteindelijk denk ik dat zijn andere benadering van lesgeven ervoor gezorgd heeft dat het kwartje viel!
Waren er al kajakkers in je omgeving, of heb je juist nieuwe vrienden gemaakt door middel van kajakken?
Ik kende eigenlijk niemand die ook aan kajakken deed. Maar ik heb zeker door het kajakken een aantal levenslange vriendschappen gemaakt! Het is ook iets wat ik erg waardeer aan de peddelgemeenschap; Het is een grote familie en iedereen is altijd erg behulpzaam.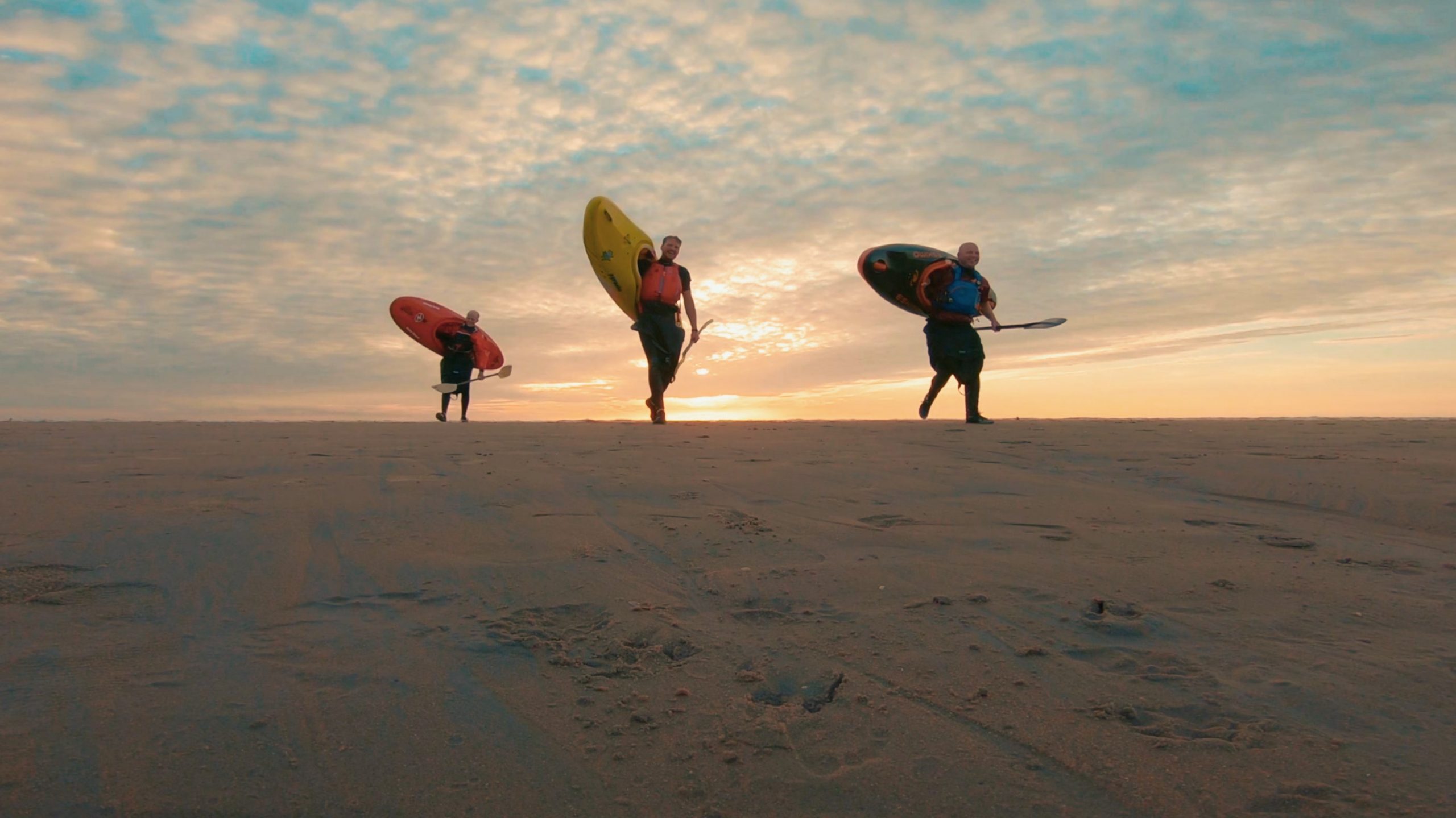 Wat zijn nog vaardigheden die je wilt leren en reizen die je wil maken?
Qua vaardigheid ben ik nog steeds bezig om het eskimoteren te perfectioneren (en eerlijk gezegd is het al een paar maanden geleden dat ik voor het laatst heb gerold)! Zo heb ik bijvoorbeeld alleen nog maar in mijn wildwaterkajak geoefend. Dus nu ik de Virgo peddel, kan ik niet wachten om eindelijk te beginnen met het oefenen in een zeekajak! 
Voorlopig wachten we nog steeds op het openen van de grenzen met Duitsland, zodat we weer wildwater kunnen varen. Gelukkig valt er nog genoeg te ontdekken hier in Nederland, en kijk ik echt uit naar het kajakkamperen en kajaksurfen deze zomer!
Wat zijn jouw tips voor nieuwkomers in de sport?
Zorg dat je comfortabel wordt met omgaan! Ik heb gemerkt dat veel mensen een angst ontwikkelen om om te gaan. Deze angst weerhoudt ze er vaak van om nieuwe dingen te ervaren en peddelvaardigheden te ontwikkelen. Het oefenen met uitzwemmen (altijd veilig en met hulp natuurlijk) en wennen aan zwemmen zal je helpen om meer ontspannen en comfortabeler in je kajak te zitten!
Bedankt Lex! We kijken uit naar je avonturen in je Virgo…
Zorg ervoor dat je je abonneert op het Paddlin' Dutchman YouTube-kanaal, zodat je deze avonturen kunt volgen!