We're delighted to announce that we've begun working with up and coming YouTuber, The Paddlin' Dutchman (real name Lex van den Berg) to highlight the more accessible side of the sport to a wider audience, and illustrate the journey we've all either been through already, or maybe are currently still going through, on the way to becoming 'experienced' paddlesports enthusiasts!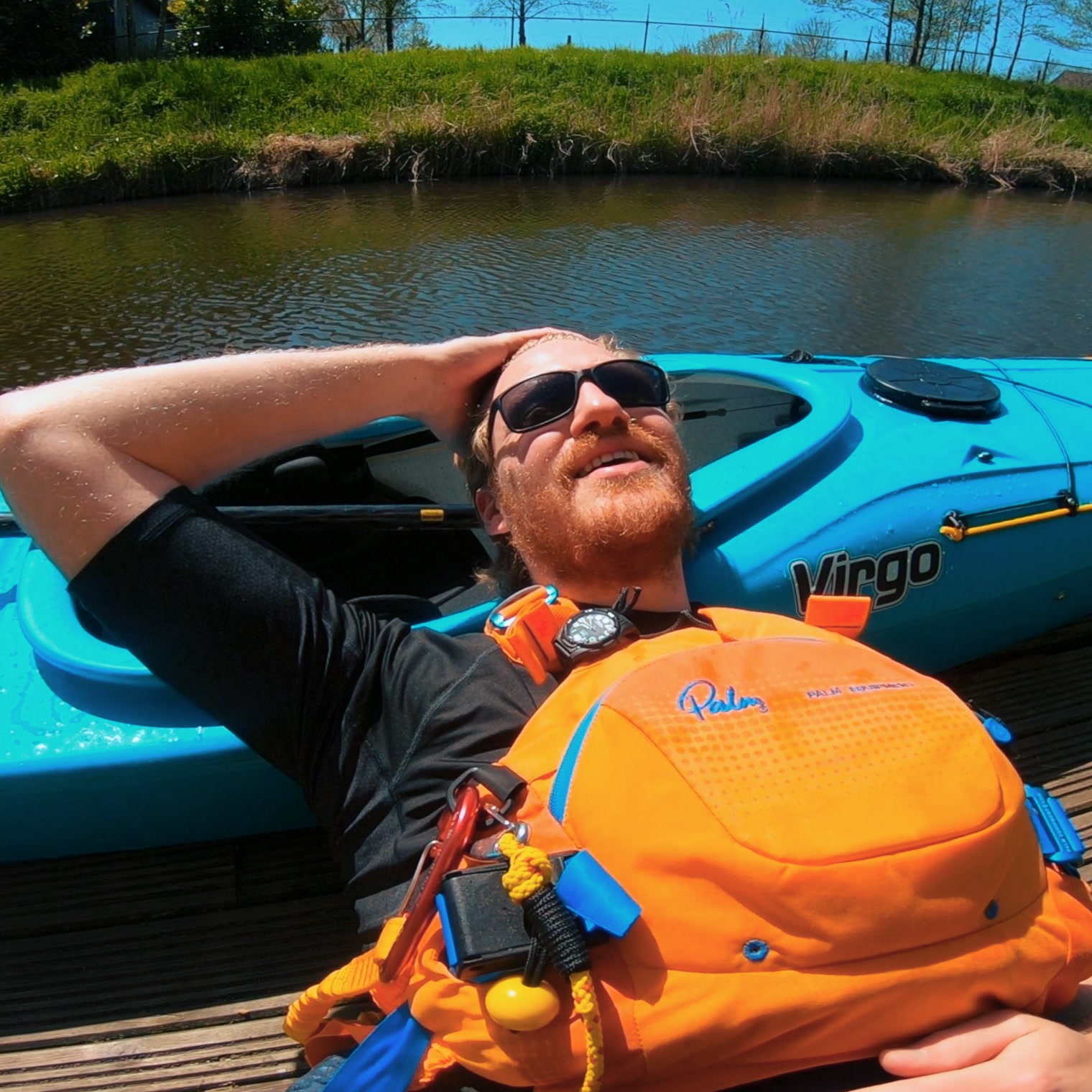 Lex, hi! Tell us a little about yourself…
Together with my wife and kids (7, 5, and 3 yo) I live in the Netherlands, where I was born and raised 33 years ago (so definitely in my prime right now). When I am not paddling, or making videos about paddling, I design and make video games. I have been working in the games industry for over 12 years now as a Game Designer and Creative Lead, making games that have a positive impact on people and society. If I have time to spare I enjoy everything labeled "nerdy" (from board games to Star Wars), crafting, camping, and making music. 
Can you tell us when it was you first picked up a paddle and became 'The Paddlin' Dutchman'? What inspired you?
I remember the first time I picked up a paddle very well. It was 8 years ago on a holiday in Argentina. My wife and I paddled a tandem on a beautiful lake surrounded by mountains. It really resonated with me and I joined a local club as soon as we got back. Unfortunately -well, it's how you look at it I guess- shortly after our first child was born and due to "life", I lost touch with kayaking. Fast forward 6 years to 2019, all of a sudden I have three kids. I really neglected my health and wanted to change my life and become more active. Kayaking would be my weapon of choice! I enrolled in a beginner's course. At that time I created the Paddlin' Dutchman to keep myself accountable. What I did not anticipate is I would soon fall completely in love with kayaking. Ever since I got back into a boat it has become so much more than just exercise. It has grown into a huge part of my life, and I couldn't do without it anymore!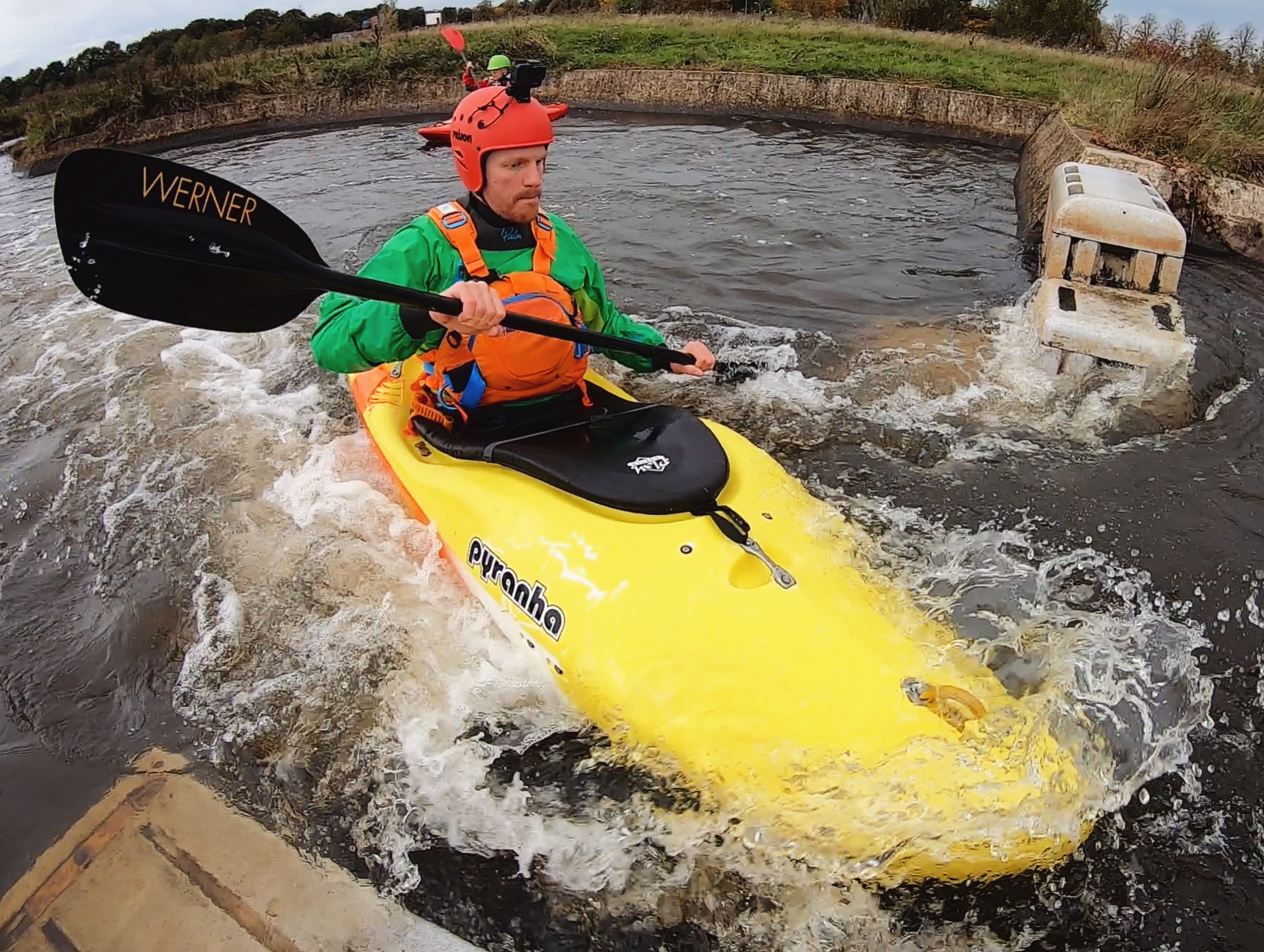 Where did you find out where and how to get started?
I have always been a big fan of "introductory courses". I have done many introductory courses, from archery to rock climbing. It's a great way to experience something new, and find out if you really like it. It's also a great way to meet new people who are in the same headspace as you. So it felt really logical for me to start kayaking by taking an introductory course. One Google search later, and I had booked a course at our local paddling club, KV Waterwolf. They helped me out with everything I needed and taught me the basics. After the course, I joined that same club and never left! 
How quickly did you buy your own gear, and where did you get it from? What made you choose the equipment you bought?
Honestly? Probably too quickly. People who know me know I am a gear head. I-love-gear. So I am always keen on having my own equipment. But this also meant I had to make concessions due to budgeting when I started. Right off the bat, I invested in a good PFD though. But most other gear I bought in the beginning has been replaced by now. It takes time to figure out what you want, need, and like. Sometimes it takes a few tries, there is no shame in that. I would always encourage people to keep an open mind and experiment once in a while with different gear!
I always get all my gear at Kanocentrum Arjan Bloem who is a household name here in the Dutch paddling community. His store is like a giant candy shop! And even though I have seen all the aisles a thousand times, I can still spend hours there!
What were your ambitions in the beginning, and how have they evolved as you've gotten deeper into the sport?
They couldn't be further apart! As I touched on earlier, I started kayaking just as a means to exercise. But as soon as I hit the water that all changed. I fell in love with the feeling of freedom, the exploration, the mastery involved and being one with the water. As soon as I started to develop some skills and learn new techniques, I wanted to learn even more and get better. I noticed learning new skills and techniques really helped me be more confident and comfortable in my boat. So much so it made me enjoy paddling even more. That was something I had to share with others. I wanted to teach other paddlers the skills to help them get more confident and comfortable too! So as I myself grow and learn I now try to pass on what I learn to others, and help them become better paddlers!
What achievement are you most proud of so far? What helped you learn?
Definitely learning how to roll, and doing my first combat roll. Being able to roll gave me such a confidence boost. It really helped me feel more comfortable to try new things and push myself, especially on whitewater.
Learning how to on the other hand was a whole different experience. It just didn't click for me at first. During my first few training sessions I didn't feel like I was making any progress. I just couldn't wrap my head around what I was doing wrong. After my classes had ended, I hadn't learned to roll, and was left with so much frustration… But I really wanted to nail it. So instead of waiting for new classes, one afternoon I just asked my friend (and whitewater instructor) to help me out. It started where I left off, but within the hour I was rolling! Ultimately I think his different approach to teaching rolling is what made it click for me.
Did you have kayaking friends to begin with, or have you made any through paddlesports?
I didn't really know anyone who paddled. But I certainly have made some lifelong friendships paddling! It is something I really appreciate about the paddling community; Everyone is very welcoming and helpful.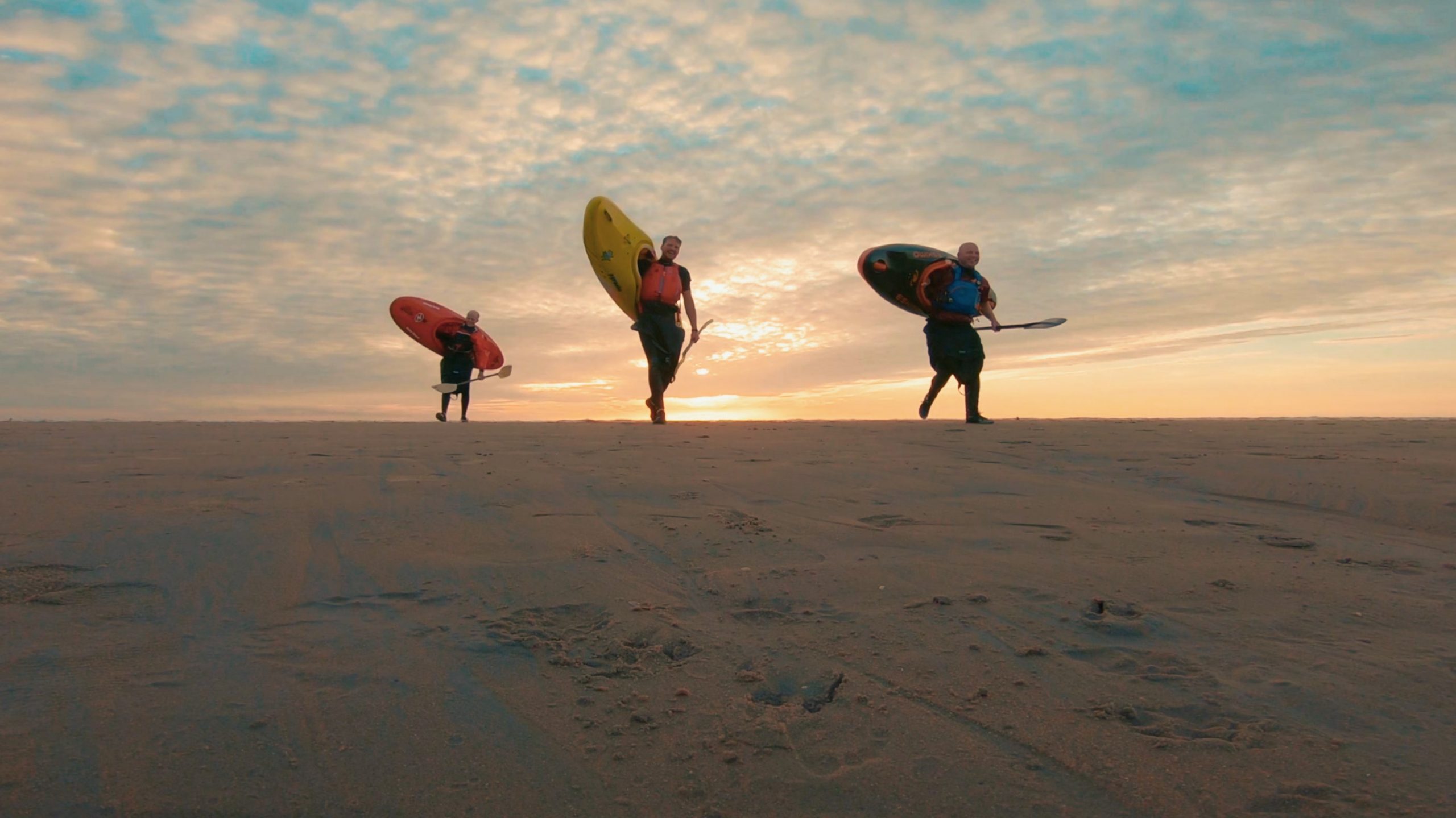 What's next on your list in terms of skills to master and trips to complete?
Skill-wise I am still bomb-proofing my rolls (and honestly it has been a few months since I last did one)! I only ever rolled in my whitewater kayak, but now that I am paddling a Virgo, I can't wait to finally start practicing rolls in a sea kayak! 
For now, we are still waiting for the borders to re-open again with Germany so we can get back to some of that sweet whitewater. In the meantime, there is always more to be explored here in the Netherlands! But I am most looking forward to some kayak camping, and surfing this summer!
What would be your top tips for newcomers to the sport right now?
Get comfortable flipping over! I've noticed a lot of people developing a fear of going over. This fear really holds them back to experience new things and develop their paddling skills. Practicing wet exits (safely with help on hand of course) and getting used to swimming will help you be more relaxed and comfortable in your kayak! As many have said before, we're all just in between swims!
Thanks Lex! We look forward to seeing your adventures in that Virgo…
Make sure to subscribe to the Paddlin' Dutchman YouTube channel so you can catch those adventures, too!