Although the initial shock of the situation in Ukraine has subsided and the media's interest has largely moved on, it is clear that much has transpired that money or humanitarian aid cannot fix; loved ones lost, atrocities suffered, and lives forever changed. The war in Ukraine has also, sadly, not yet come to an end.
We are proud to have been able to offer what little support we can, though, and thank each and every person who has supported us in our fundraising efforts thus far, but we're not done yet!
There are still some 'Flag of Ukraine' Virgos available to order on our UK/EU Webstore, and via the dealers below; if you know of anyone in the market for a Virgo, please do let them know:
Ireland
Germany
Norway
Switzerland
Sweden
Netherlands
Italy
New Zealand
Further Faster & Long Cloud Kayaks
A large part of what has been raised so far was via the raffle held for a 'Flag of Ukraine' Volan. Congratulations to the winner, Christopher Chan, and thank you to everyone who entered! Here is Chris' reaction to when we gave him the good news, and what he had to say about his motivation for getting involved:
"When I received word that I had won the Flag of Ukraine Volan, I wasn't sure whether to believe it and I'm still surprised even now. I'm excited to paddle it soon on the East Coast of the US! I am extremely grateful to P&H, their suppliers, and the staff who donated their time to make this happen.

I supported the raffle because I wanted to be part of a larger community contribution to the Disasters Emergency Committee with the paddling community to the people of Ukraine. It's heartening that so much was raised so quickly and that the funds will support Ukrainians immediately."
If you pre-ordered a 'Launch Kayaks, Not Missiles' T-Shirt, these were shipped out from the 12th of April in the UK/EU and have just landed and begun to be despatched this week in North America. We really appreciate your support and patience with these!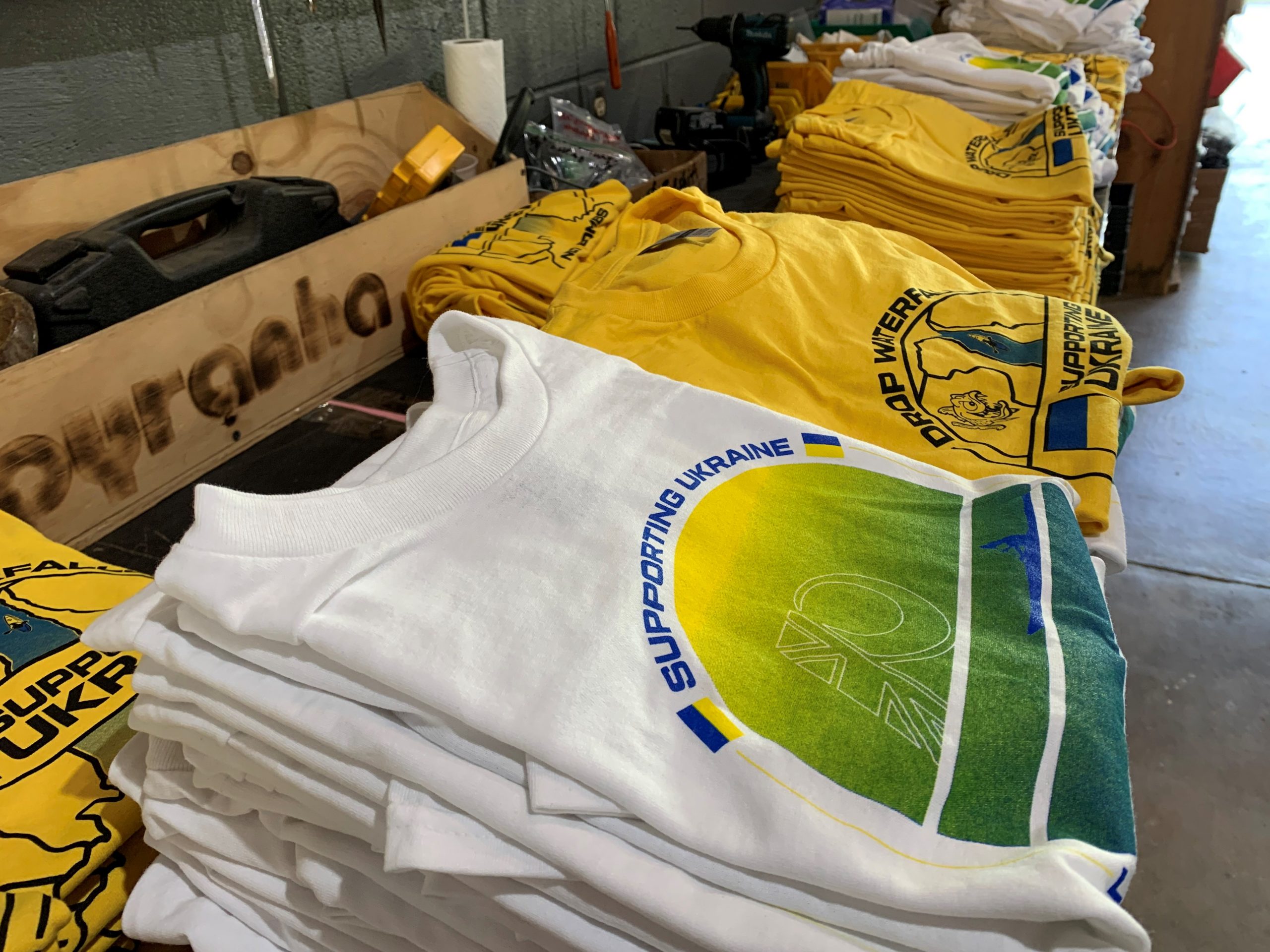 Once all orders have been fulfilled, we will list any remaining t-shirts on our webstores and the sales of these will also go towards the fund.