From the 1st of September 2020, we will cease production and supply of the moulded rubber Thigh Grips and Square Hatch Covers featured on several generations of P&H Capella manufactured up until 2004.

Our reasons for taking this decision are as follows:
The stated maximum UV resistance lifespan of the high-density polyethylene used in our current production process is around 12 years; this is inclusive of many incremental developments we have made in conjunction with our suppliers over our 35+ years of rotomoulding experience to produce the optimal plastic alloy for canoe & kayak production and assumes average use as well as consistent and proper maintenance. This figure is also in relation to areas of low-UV concentration such as the UK and changes dramatically in areas of high-UV concentration such as Australia.


Pre-2004 generations of Capella were manufactured by a third party, prior to Pyranha Mouldings Ltd.'s acquisition of P&H Sea Kayaks, and therefore we cannot verify the exact alloy of polyethylene compounds or their performance with regards to UV resistance.
We are certain, however, that even using a conservative estimation of UV resistance given the available polymer technology during the time of production, at over 16 years old, these models will have long since seen a drastic reduction in structural integrity due to UV degradation.
As a result, we would strongly recommend that any Pre-2004 Capella not be used in any situation in which the paddler would not be comfortable swimming to shore, and ideally be rendered unpaddleable and either re-purposed or recycled.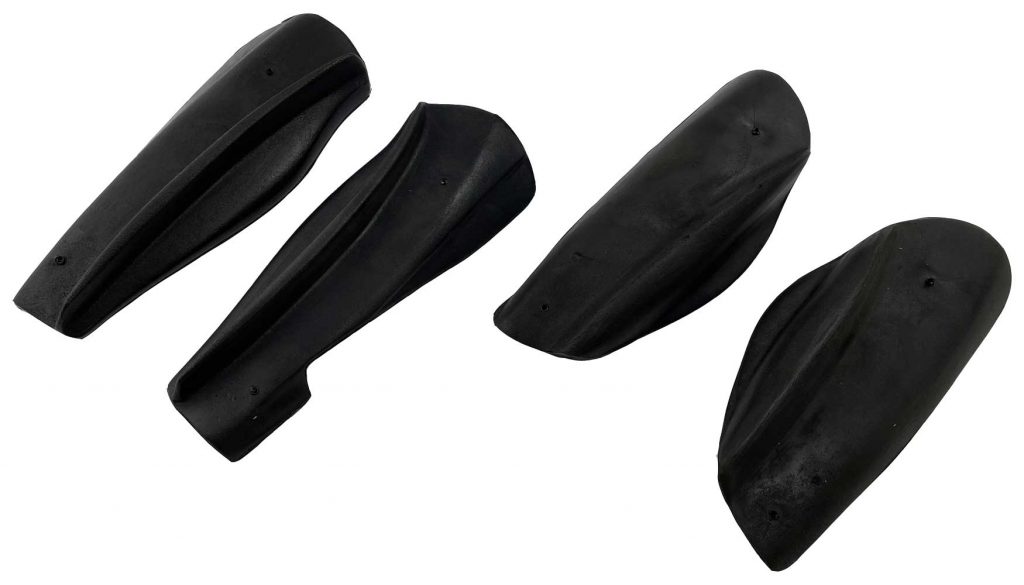 The Thigh Grips and Hatch Covers in question are also themselves particularly susceptible to UV degradation, especially in comparison to the KajakSport hatch covers used on all P&H Sea Kayaks since 2005, and we, therefore, don't feel they are representative of the standards of quality paddlers have come to expect from P&H.